Results
Nanterre - Allende
Room 3
10m²

room

90m²

flat

4

rooms
double bed
wifi
Nanterre - Allende
Room 2
10m²

room

90m²

flat

4

rooms
double bed
wifi
Nanterre - Allende
Room 1
22m²

room

90m²

flat

4

rooms
double bed
wifi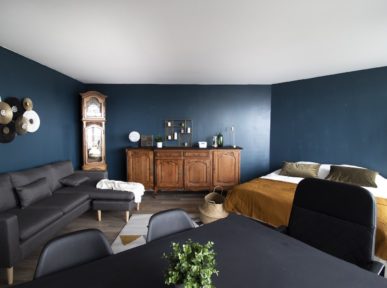 Nanterre - Chile
Room 1
21m²

room

84m²

flat

4

rooms
double bed
sofa
balcony
wifi
Nanterre - Allende
Room 4
11m²

room

90m²

flat

4

rooms
double bed
wifi
Nanterre - Chile
Room 3
15m²

room

84m²

flat

4

rooms
double bed
balcony
wifi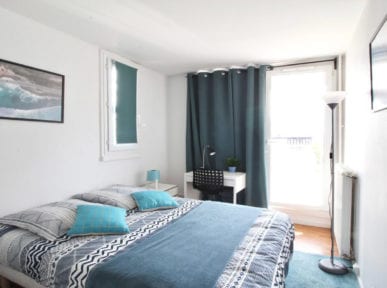 Nanterre - Salvador
Room 2
10m²

room

90m²

flat

4

rooms
double bed
wifi
Nanterre - Salvador
Room 1
19m²

room

90m²

flat

4

rooms
double bed
wifi
Nanterre - Salvador
Room 4
12m²

room

90m²

flat

4

rooms
double bed
wifi
Nanterre - Salvador
Room 3
10m²

room

90m²

flat

4

rooms
double bed
wifi
Nanterre - Chile
Room 2
13m²

room

84m²

flat

4

rooms
double bed
balcony
wifi
Nanterre - Chile
Room 4
10m²

room

84m²

flat

4

rooms
double bed
balcony
wifi
12 / 12 - Loyer max: 3000€
Discover also
Sharing accommodation in Paris is still the preferred choice for many students, workers and young people just coming to the region. However, some people prefer to live outside the city and sharing a flat in the Île-de-France region may be the solution.
The Hauts-de-Seine department is well-suited to community living and is well served by public transportation. Join one of our flat shares in Clichy, a quiet town just a few steps away from the capital. If you prefer to live in a "small village" atmosphere, try our flat shares in Levallois-Perret or join one of our accommodation shares in Rueil-Malmaison. You will definitely find the one that is right for you.
If the Hauts-de-Seine doesn't appeal to you, turn to the south and share a flat in Ivry, a charming urban town in the Val-de-Marne, only 10 minutes from Paris.
Do you want to change your environment while staying close to Paris? Discover shared housing in Saint-Denis, a quiet and popular city only 10 minutes from the heart of Paris.
Coliving revolutionizes shared accommodation in Nanterre
You want to move to a new city but you don't know yet what kind of accommodation to choose? Doesn't it sound tempted to try coliving? This new type of accommodation is becoming more and more popular in the Paris area.
A clever mix between a shared apartment and a hotel, it allows you to share the same apartment with different roommates from all over the world. You will benefit from private spaces (composed of a furnished room and a bathroom, when the apartment allows it) and common spaces in order to promote social links with your roommates. The advantage of coliving is also economical, all utilities (electricity, water, gas, internet and home insurance) are included in your rent! Find out more about coliving!