Book your bedroom in less than 5 minutes !
Step 1 : Select the city of your choice
Select the city of your choice, the one you would like to live in : Paris, Lyon, Marseille, Strasbourg, Toulouse, Bordeaux, Grenoble…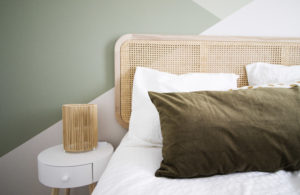 Step 2 : Choose your future bedroom
Find your next bedroom by visiting our ads. Compare prices, surface area, and the localization to sharpen your selection.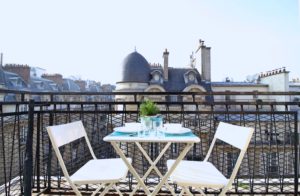 Step 3 : Choose your formula and add your options The one adapted to your wishes and expectations. If you desire, you can also add additional options.
Step 4 : Book your bedroom You are taken with this bedroom ? By paying one of our booking formula, you will be ensured to get the desired bedroom.
Step 5 : Get back your keys and settle in ! On the day you move in, collect the keys in person from our city manager and settle in without delay!
Born in the United States, the coliving concept is a way of living in a community that combines private and shared spaces as well as various services in the same place. This concept is now developing throughout the world, and France is not left behind. Students and young professionals are keen on this type of experience.
And for good reason! Coliving is a great way to overcome loneliness while living in particularly nice places for less money. For the same amount of space, but with many extra services, you often get a lower rent than in a traditional rental.
Since 2017, Colivys has been helping you to find the perfect room in the city of your choice for the time that suits you best. With our young, motivated and passionate team, we are committed to facilitating access to housing and modernising the traditional shared accommodation. Shared housing is a growing trend in France, and French people's expectations have largely evolved. They are looking for a pleasant and comfortable living space, where it is possible to bond. The good news is that our flats are designed to best meet the needs of the housemates, both in terms of their location and the facilities they offer.
With more than 450 bedrooms all over France, Colivys takes care of you to find the bedroom in your dreamy neighborhood the fastest.
Elisa, 25 years-old – Young worker
The people who took care of my file were very responsive and attentive. Colivys is the ideal solution to find turnkey accommodation without worrying. I recommend it!
Sonia, 22 years-old – Student I rented a room with Colivys for 1 year during my studies in Paris, everything went very well. The flat was very clean and I was surprised by the price-quality ratio which was more than up to my expectations! I recommend Colivys!
Nawel, 27 years-old – Employee Amazing experience: flexibility, responsiveness, reliability. Colivys ticks all the boxes, I highly recommend it.
We are answering allyour questions !