The Colivys adventure is far from trivial… Created in 2017, it is above all the result of the experience of its founders, who have spent their entire youth in shared accommodation, in France and abroad. By creating Colivys, the objective was to
facilitate access to housing for students and young professionals
, and
in particular foreign students
, to offer a turnkey solution providing all the services that our tenants (young professionals aged 20 to 35, foreign students, digital nomads, etc.) who have come to study in France may need: all-inclusive housing, administrative assistance, activities, etc. The
concept
of Colivys is simple: we offer our tenants and flatmates more than 500 furnished and fully equipped bedrooms in several major French cities: Paris, Strasbourg, Nantes, Bordeaux, Lyon, Marseille, Toulouse and Grenoble.
Who are the founders of Colivys ?
Yohan Niddam and Jennifer Levy, the two founders of Colivys, have known each other for over 10 years. Initially friends and then roommates, they are two profiles at opposite ends of the spectrum who came together to create Colivys in 2017.
An architect by training, Yohan Niddam studied urban management at ESSEC, one of France's leading management schools. For many years, he worked for one of the major players in the French real estate industry: Crédit Agricole Immobilier. As Programme Manager for 6 years, he was able to collaborate in the creation of majestic projects such as the EOLE building, the head office of the Crédit Agricole market bank. Finally, Yohan has had the opportunity to work alongside big names in the sector, such as Bouygues Immobilier and the architect Jean-Marie Wilmotte.
As for Jennifer Lévy, she worked as a lawyer for 10 years. She first worked in Colmar and Strasbourg in well-known law firms in the region. A few years later, Jennifer finally decided to settle in the French capital where she worked in firms specialising in business law and then took off and created her own firm specialising in employment law. With many strings to her bow and the desire to discover new horizons, she was Colivys as an obvious choice.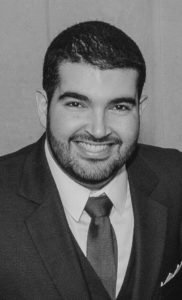 We are providing 500 rooms to our tenants, divided in more than 100 flats. We have welcomed more than 1,200 tenants (also called "colivers") of around 100 different nationalities over the past 5 years. Our colivers, students and young workers are on average 27 years old and stay in our bedrooms for more or less 9 months.
Choose your accommodation, Colivys takes care of the rest! Book a flexible accommodation quickly and easily, where everything is included with an affordable price and a premium service quality
Young and motivated, our team is made up of passionate men and women from different backgrounds. More than 15 people with different experiences and nationalities contribute their vision every day around common requirements: the improvement and innovation of the real estate sector and the well-being of all our customers.
Would you like to join our team?
Apply for one of our vacancies or apply spontaneously.
"I am still at the beginning of the story. I aim to have an impact on changing society to help young people to develop, and therefore democratise this housing facility in France.
Yohan Niddam, co-founder of Colivys