Results
Toulouse - Minimes
Room 3
12m²

room

65m²

flat

3

rooms
double bed
wifi
Toulouse - Minimes
Room 2
13m²

room

65m²

flat

3

rooms
double bed
wifi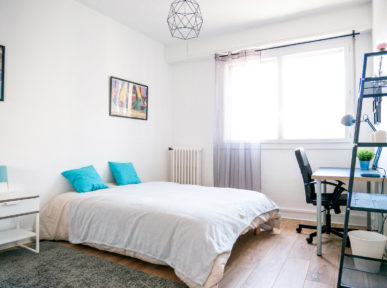 Toulouse - Lafon
Room 4
14m²

room

82m²

flat

4

rooms
double bed
wifi
Toulouse - Lafon
Room 3
14m²

room

82m²

flat

4

rooms
double bed
wifi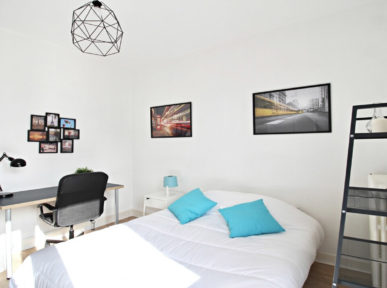 Toulouse - Lafon
Room 1
12m²

room

82m²

flat

4

rooms
double bed
wifi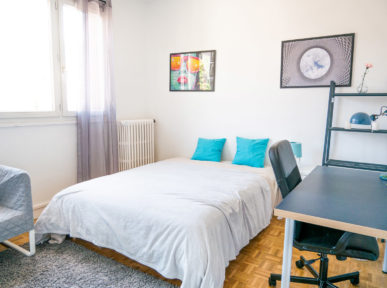 Toulouse - Lafon
Room 2
15m²

room

82m²

flat

4

rooms
double bed
wifi
Toulouse - Minimes
Room 1
20m²

room

65m²

flat

3

rooms
double bed
wifi
7 / 7 - Loyer max: 3000€
Discover also accommodation sharing in Toulouse and around
The location of the pink city is attractive for its proximity to the ski resorts of the Pyrenees mountains range and the beaches of the Mediterranean. These surroundings may make you want to get away from it all, and it must be said that there is no shortage of attractions in the Toulouse area.
In the neighboring region of Provence-Alpes-Côte d'Azur head to a dynamic port city. In your Marseille accommodation sharing, you will exchange rugby's fascination for soccer's passion and encounter the sea just steps from your window.
If you want to get closer to the Atlantic Ocean spray and vineyards, just follow the Garonne River to find your happiness in a shared apartment in Bordeaux, in New Aquitaine. 
On the other side of the Gironde, a creative agglomeration nestles in a soothing mountain landscape. In accommodation sharing in Lyon, you will explore the beauty of the Auvergne-Rhône-Alpes region. 
To stay in this unspoiled landscape while enjoying the peace and quiet of a more accessible city, consider a shared apartment in Villeurbanne.
If you want to change climates and discover new horizons, head northeast of Toulouse. Shared housing in Grenoble awaits you!
Coliving revolutionizes shared accommodation in Toulouse
You are tempted by the idea of living in a community, but you would also like to keep some privacy? Coliving is the perfect answer to your expectations. This new real estate concept combines the comfort of private housing with the warmth of shared spaces. In addition to reinventing accommodation sharing, this solution offers great flexibility regarding the duration of your stay.
More and more popular in Toulouse, some coliving accommodations offer additional services such as rooftops, gyms, swimming pools or landscaped gardens. Let yourself be charmed and discover coliving now.