This popular dish is one of the symbols of French culture throughout the world. It first appeared in the 19th century and quickly became popular as a small, colorful, round cake with a creamy center between two almond shells. A world day is dedicated to it on 20 March.
As we are big foodies at Colivys, this day was the perfect opportunity to share our favorite addresses with you!
Ladurée, the iconic house
If there is one house that needs no introduction, it is Ladurée. This luxury pastry shop is renowned throughout the world for its macarons. Founded in 1862 by Louis-Ernest Ladurée, it has expanded its range to include a wide variety of macarons, pastries, cakes, chocolates and other confectionery, all made using traditional, high-quality techniques. It is not for nothing that French people, but also tourists from all over the world, flock to Ladurée's Parisian shops to taste these little wonders!
📍 Paris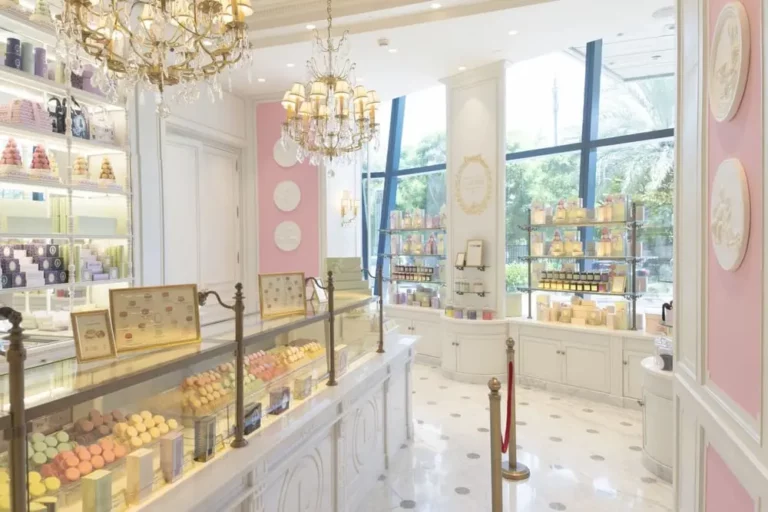 Pierre Hermé, the must-have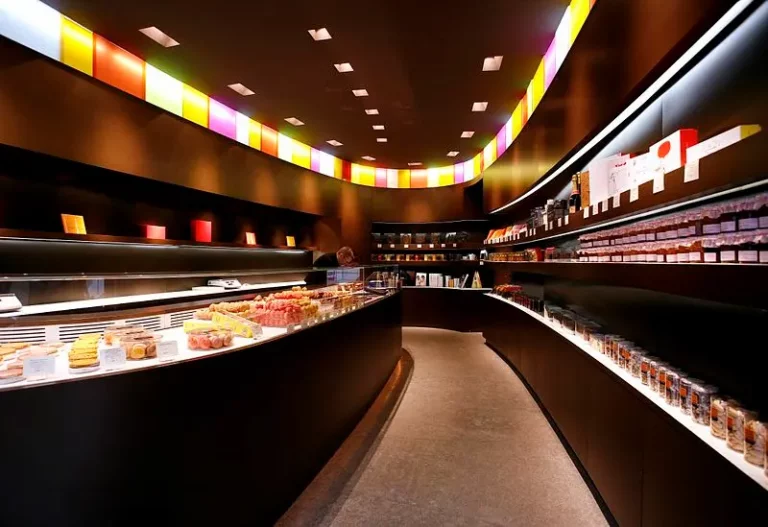 Pierre Hermé Cambron © Pierre Hermé
Pierre Hermé has been the first pastry chef to change pastry-traditional codes with creations that were each one more inventive than the last one. He is notably at the origin of macaron day! This great French pastry chef has made a name for himself in the macaron world. And for a good reason: he has made his mark at Fauchon and Ladurée, two emblems in the field. His numerous shops all over France offer classic flavors that are both masterful and original, such as the Ispahan with rose and lychee. Gorgeous!
📍 Paris, Strasbourg et banlieue Lyonnaise
La Grande Épicerie de Paris, the pioneer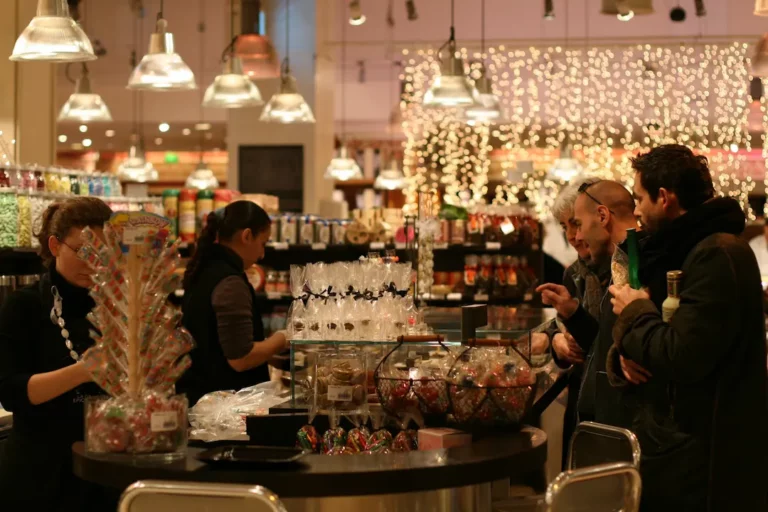 La Grande Epicerie © Antonia Hayes – Flickr
An essential part of the first Parisian department stores' "Le Bon Marché", La Grande Épicerie de Paris has an established reputation. Located in the heart of Paris, it has its own gourmet bakery and therefore, its own selection of macarons. Macarons with classic flavors such as vanilla, chocolate and raspberry, or with more unique ones such as salted caramel, lemon basil and pistachio, which have nothing to envy the masters mentioned above.
📍 38, rue de Sèvres, 75007 Paris
Les macarons de Caroline, the most southern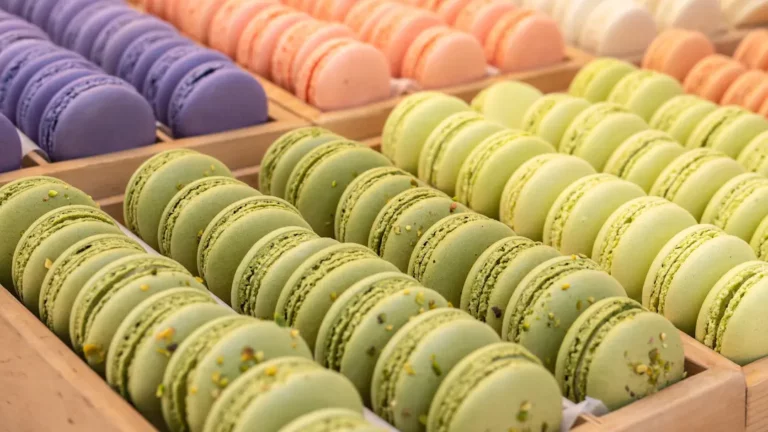 Our southern friends are lucky to have Les macarons de Caroline right next door. This independent bakery has made a name for itself thanks to its delicious macarons. These little bites of happiness are available in original flavors, both sweet, with notes of pear and tonka bean, orange and cardamom, and savory ones, with foie gras, blue cheese or even pata negra ham. Enough to satisfy even the most demanding gourmets!
📍 12 rue Montigny, 13080 Aix-En-Provence
Macarons & Inspirations, Grand-Est region in the spotlight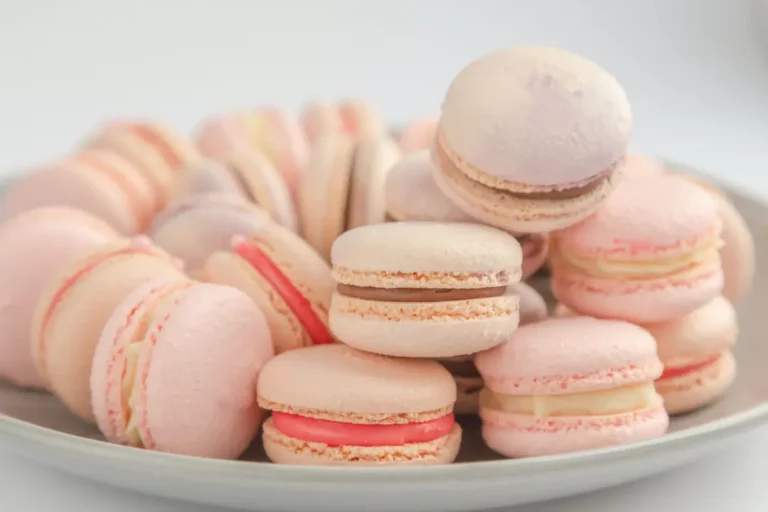 If her name rings a bell, it's probably because you are a fan of cooking shows too! Elisabeth Biscarrat, a former Masterchef contestant and winner, opened her Macarons & Inspirations pastry shop a few years ago in the capital of Europe. She offers classic and mastered macarons, with notes of coffee, lemon or vanilla, but also more innovative flavors like poppy / poppy seed or rose / fresh raspberry.
📍 1 rue de la Vignette, 67000 Strasbourg
Le Lautrec, the reference
Chocolatier as its first love, Le Lautrec has gradually expanded its business to create its own range of macarons. As a chocolate and macaron maker, this reference brand offers authentic macarons with straightforward and sourced flavors. Your sweet tooth will be satisfied with notes of Guatemalan coffee, coconut, lemon or vanilla. If you are much more adventurous, Le Lautrec also offers original and gourmet flavors: pear / jasmine, champagne / raspberry, or chocolate / citrus.
📍 Paris, Lille, Strasbourg et Lyon
We hope you'll enjoy these addresses!
If you like pastries and bakery, find our favorite Parisian bakery spots 😉